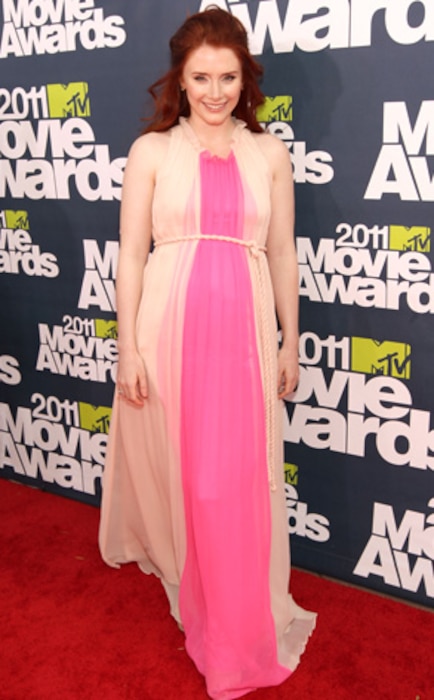 Christopher Polk/Getty Images
Bryce Dallas Howard may have walked away with an MTV Movie Award for Best Fight, but we think her real score was in the fashion department!
The Twilight star and her baby bump looked stunning on last night's red carpet wearing a two-toned pink chiffon dress, complete with an Empire waist white braided belt.
But can you guess the designer? Hint: It ain't a fancy-schmancy couture house.