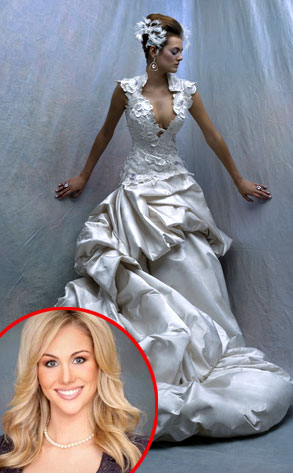 ST. PUCCHI
Did Candice Crawford punt when the pressure was on? Or did she run this one all the way to the end zone?
Assuming those Mercury wings weren't part of her coiffure, we're going to give Mrs. Tony Romo's bridal look a big foam-finger thumbs-up.
While money is presumably changing hands over the actual pics right this second, the Dallas-based design house of St. Pucchi was kind enough to send along a photo of the style Crawford chose for her big day. While the 24-year-old went for off-white and had designer Rani Totman add some additional accoutrements, this gives you the general idea.