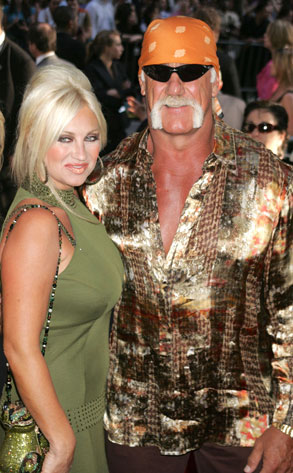 Nancy Kaszerman/ZUMA Press
His wrestling days may be behind him, but Hulk Hogan can still manage to avoid getting pinned.
A Florida judge has released the pro wrestler from having to go through with the purchase of a $4.2 million Las Vegas condo, a property he agreed to buy with estranged wife Linda Bollea back in 2005, and a strong sticking point in their ongoing legal dealings, with Bollea just last month seeking to get her ex held in contempt of court and jailed for failing to pony up his share of the condo's cost.
As it is, Judge George Green ruled on Thursday that Hogan was no longer bound to the sale.