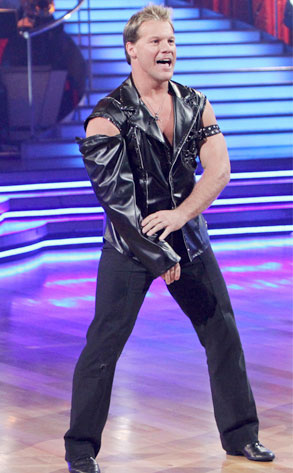 ABC/Adam Larkey
Dear Chris Jericho,
The Village People called. They'd like their clothes back.
Call me crazy, but when I got a look at the pro-wrestler on last night's season premiere of Dancing With the Stars, I couldn't help but think of the iconic (and tres campy) disco-era singing group.
But no—Jericho insists he was inspired by Mel Gibson...