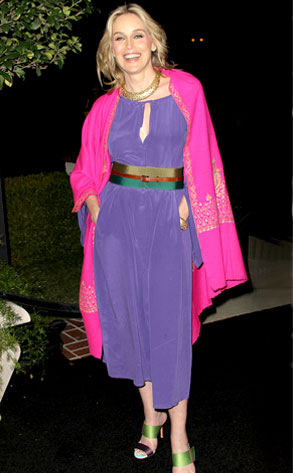 Frederick M. Brown/Getty Images
A judge trusted Sharon Stone's basic instinct, which was to be freaked out.
The actress has obtained a permanent restraining order against a man who allegedly broke into her house last month, thinking it was his own. And, incidentally, that the house had been purchased for him by his mother, Hillary Clinton.