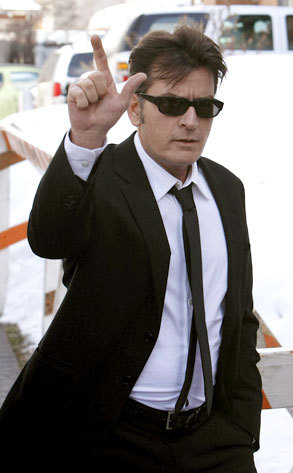 Riccardo S. Savi/Getty Images
Those hoping for a traveling circus of porn stars, strippers, goddesses and alpha male sex talk by Charlie Sheen may be disappointed. Sources close to the Charlie Sheen Live tour tell E! News that the proposed road show would be less Howard Stern and more Broadway-esque.
"Charlie wants to appeal to a broad audience, which reflects his fan base," says an insider with intimate knowledge of the plans. "He has more female fans than males. His show would be pro-woman."
So just what will the show entail?