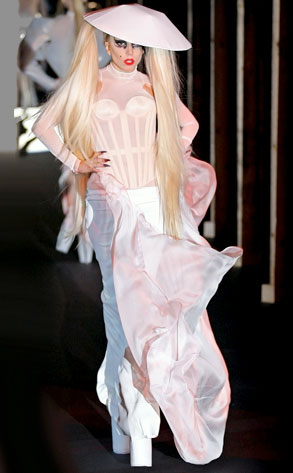 AP Photo/Jacques Brinon
Lady Gaga treats every moment outside of her house like it's a runway.
But today the pop star will be strutting on a real catwalk at Paris Fashion Week. The Lady announced on Twitter, "I'm making my debut as a runway model, walking in the MUGLER PARIS FASHIONSHOW 3/2."
And she isn't just modeling, she's premiering a new song, too...