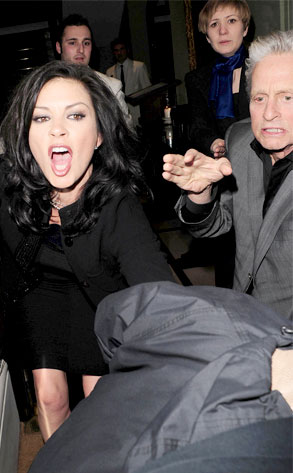 Optic Photos/PacificCoastNews.com
When it came to protecting his missus from an aggressive paparazzo, Michael Douglas unleashed his most basic instinct.
His strength apparently almost back to normal after undergoing successful treatment for throat cancer, the Oscar winner got physical Thursday with a London photographer who allegedly roughed up Catherine Zeta-Jones.
So just what happened exactly?