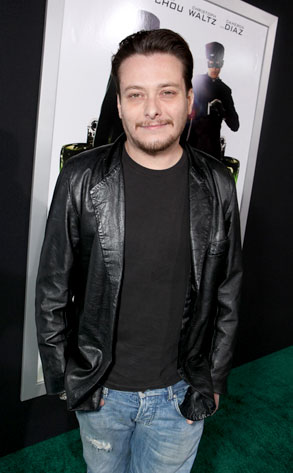 Courtesy of SPE; Inc. / Eric Charbonneau
UPDATE: Furlong was released after posting $75,000 bail, according to legal records.
___________________________
Such is the life in Hollywood: One night you're hanging out with Seth Rogen at the premiere of your big comeback movie. The next day, you're cooling your heels in an L.A. jail.
Sucks to be you, Edward Furlong.
The erstwhile Terminator 2 star, who has a small, but key role in Rogen's Green Hornet, has found himself saying hasta las vista to his freedom—at least temporarily—for violating a restraining order his estranged wife had taken out against him.