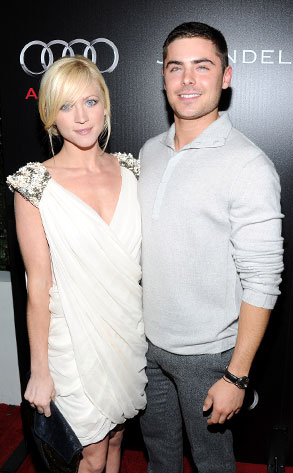 Michael Buckner/WireImage
If you're sorry that Zac Efron lopped off his lustrous locks to play a veteran in The Lucky One, you're not alone.
Zefron himself admits that he's bummed about his buzz cut.
"Always!" he told me at last night's Audi pre-Golden Globes soiree when I asked if he missed his old 'do, ruefully rubbing his shorn head. "It was kind of my thing."
His hair was quite the hot topic at the bash, as another celebrity at the party couldn't keep her hands off it...