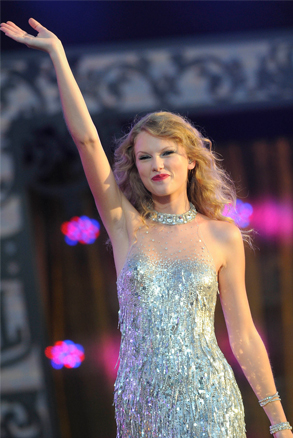 Cheryl Gerber / Reuters
Happy birthday, Taylor Swift!
The country cutie turns 21 today and while she told E! News that she's having "an end of the year Christmas party" on her birthday, she began celebrating last night...but not the typical shots-'til-you-drop kind of bash.
"Tonight @caitlinbird and @elizabethhuett knocked on my door- they brought a pizza with a lit 21 candle on it and bday hats. :)," Taylor posted on her Twitter Sunday.
"Now I'm dancing around my room alone to @pink's greatest hits cd," she later added.
But how did new man Jake Gyllenhaal figure in?