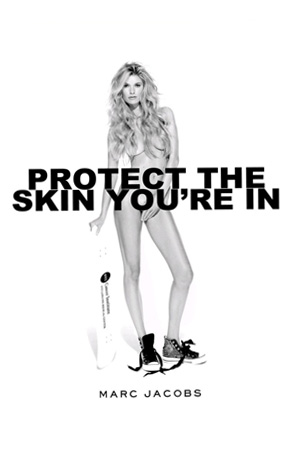 Marc Jacobs
Here's one more reason to be thankful it's Friday.
Model Marisa Miller takes it all off—save for a pair of sneakers—in Marc Jacob's new skin cancer awareness campaign, Protect the Skin You're In.
The image of the 32-year-old Victoria's Secret strutter will appear on T-shirts and will be available at Marc Jacobs boutiques, with all proceeds benefitting the NYU Cancer Institute.
Just in case you're looking for a stocking stuffer...