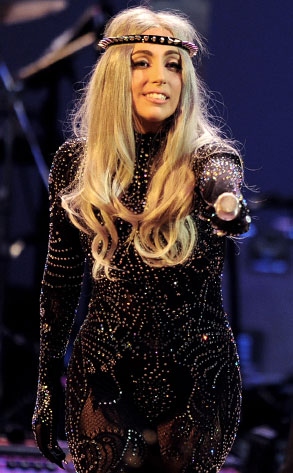 Kevin Winter/Getty Images
Lady Gaga is in no mood to storm the French barricades this weekend.
The singer's camp has postponed Friday's show in Paris and Saturday's stop in Bercy due to "logistical difficulties" caused by strikes and riotous protesting over the government's move to raise the nation's retirement age from 60 to 62.
Approximately 1 million people took to the streets today as the law took effect and union strikes have led to both public and private transportation problems in the form of Metro delays and gasoline shortages.
"Unfortunately, as there is no certainty that the trucks can make it to the Bercy for this weekend's shows, the Lady Gaga performances are now postponed" to Dec. 19 and 20, promoter Live Nation said in a statement. "Lady Gaga apologizes to her fans for any inconvenience."
At least her monstres petits will have a treat in time for the holidays.