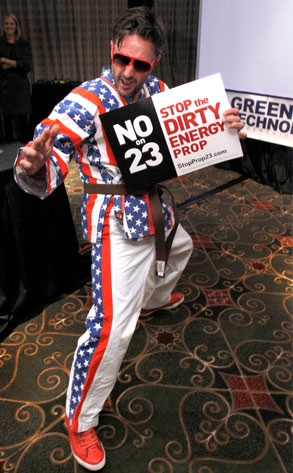 AP Photo/Rich Pedroncelli
It may be a little cold at home, but David Arquette doesn't want it getting any warmer outside.
The recently separated actor was in downtown Sacramento Tuesday to urge Californians to vote against Prop 23, which would suspend a state law mandating that greenhouse gas emissions be brought back to their 1990 levels by 2020.
Arquette, campily clad in an American-flag-printed karate outfit, also introduced the video he made to help get the point across, "Don't Mess With California."
When asked whether his personal life might be a distraction from the message, he admitted "that was a thought."