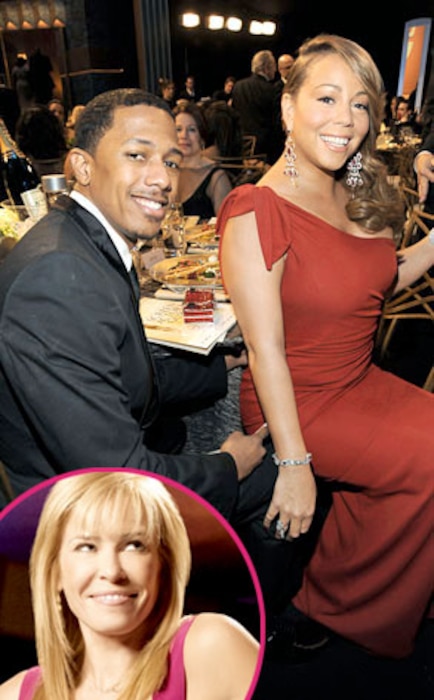 Kevin Mazur/Getty Images
Some people just can't take a joke. Or deliver one.
Nick Cannon, apparently, falls into both these categories as he launched full-scale Twitter warfare on E!'s own Chelsea Handler yesterday after a harmless (and if we may be so bold, quite funny) dig at Mr. Mariah Carey.
And here we thought it was the possibly pregnant woman who was supposed to be the hormonal one.