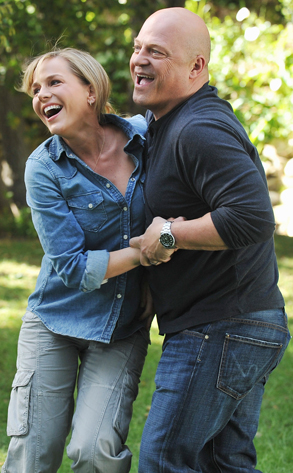 ABC/ERIC MCCANDLESS
• Fall TV: ABC's No Ordinary Family, one of fall's least-doomed new shows, has gotten an order for four more scripts from the Alphabet net. Meanwhile, our beloved little Life Unexpected got a request for two more scripts from the CW. Yay!
• Grey's Anatomy: You want to give us more Kevin McKidd, Jesse "Hotness Monster" Williams and Sarah Drew? Oh, OK, fine. (Just kidding. We are positively delighted to hear that those three actors are starring in new Grey's Anatomy webisodes, which premiere tonight on ABC.com.)
• The Vampire Diaries: One of your least-favorite Supernatural actors ever, Lauren Cohan (Bella), is joining TVD as a potential vampy love interest for Damon (Ian Somerhalder).
Melanie: I can't believe the Mad Men finale is Sunday. Do you have any scoop?