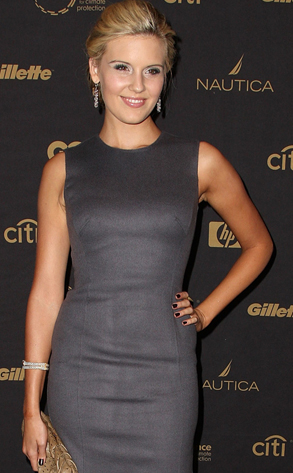 Andrew H. Walker/Getty Images
Edward Cullen's got himself another enemy.
Lost beauty Maggie Grace is the latest to add some oomph to the cast of The Twilight Saga: Breaking Dawn, signing on to play Irina, the Denali vampire who mistakenly outs Edward and Bella's newborn babe as an immortal child—a big no-no in the Volturi's eyes.
And, like so many others, she blames the Cullens for the death of her lover.
Since being gunned down on the Island, Grace has played Liam Neeson's kidnapped daughter in Taken and appeared in Knight and Day and The Jane Austen Book Club. She also briefly resurfaced in the "third world" for Lost's final season.
The first installment of Breaking Dawn hits theaters Nov. 18, 2011—don't worry, the time will fly like a spider monkey—followed by part two on Nov. 16, 2012.