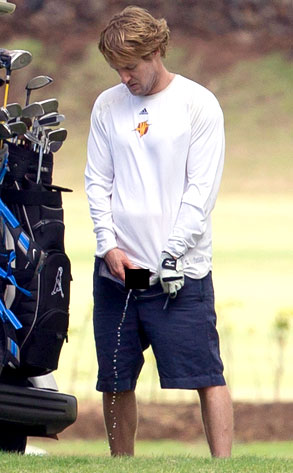 Splash News
Owen Wilson may be a pisser on the big screen, but when it comes to the golf course, he's just, well, this pic pretty much says it all, no?
While hitting the links in Maui, the actor evidently decided there was no time like the present to put down the clubs in his bag and make use of the one in his pants instead.
Ugh. Even Marley would have had the decency to look for a tree.