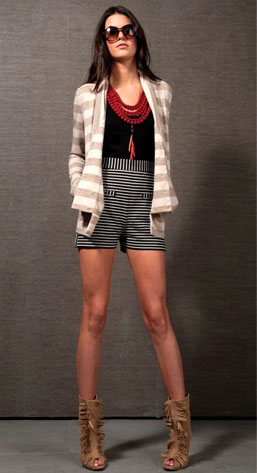 Lucca Couture
Well kids, another week has flown by, bringing us one step closer to the eternal nothinginess that awaits at death's door. So let's look back and enjoy the merriment of the best of last week's Soup.
1. Kendall Jenner: As the youngest of the Kardashian clan throws her sexy hat into the show biz ring, America can't stop talking about what her knees look like. Let us know what you think!
More hilarity is a mere mouse click away!