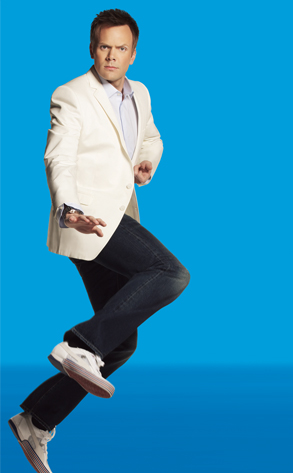 E! Networks
In tonight's latest ladel of liquid...
Joel tries to stop The Office's Oscar Nunez when he stops by with a Port-O-Potty full of bad intentions for Tila Tequila...
America's Got Talent judge Howie Mandel reveals his burning hatred for one Lady Gaga...
Bachelor Pad uses pie and vomit buckets to sink even lower into the land of lowest-common-denominator TV...
Dina Lohan swings by Today to play hardball with the hardball-playing Matt Lauer and in the process gets hardballed (that sentence will make sense tonight at around 10:09 PM)...
The Real World's not-gay Ryan stars in one of the most inadvertently brilliant clips in Real World history...
And Children Hospital's Rob Corrdry pops in to proclaim his homicidal love for Justin Bieber...
Slurp it all up tonight at 10pm ET/PT!