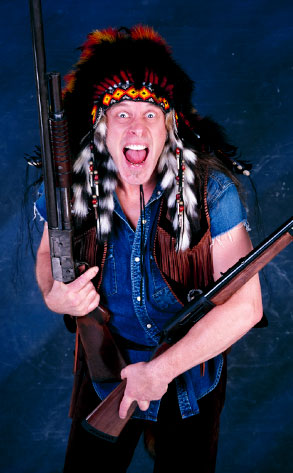 Mick Hutson/Getty Images
There might be more than one way to skin a cat. But there's only a few legal ways to kill a baby buck—as Mr. Cat Scratch Fever found out.
Animal-slaying rocker Ted Nugent pleaded no contest in Marysville, Calif., courtroom to offing a defenseless deer on a reality TV show using illegal hunting tactics.