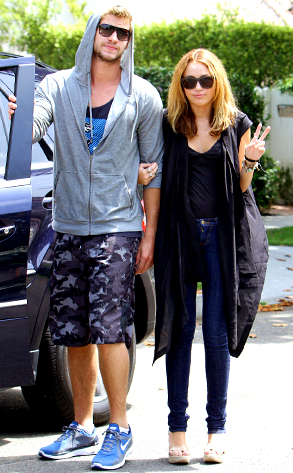 RAMEY PHOTO
We know Miley Cyrus can't be tamed, but can her BF, Liam Hemsworth?
While Cyrus is in Detroit filming LOL, her deelish man attended Julian Wilson's Quicksilver premiere party for his long awaited surf film, Scratching the Surface (which we hear is insanely good) in Newport Beach, Calif., last weekend. Even though it was a few days ago, thought you all should know.
See, gorgeous Liam wasn't exactly hurting for female company...