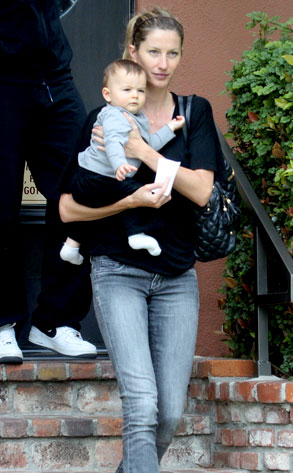 Fame Pictures
Gisele Bündchen is pretty to look at it, but the backlash she's getting for her recent remarks about breastfeeding is ugly.
The supermodel mom is quoted in the new Harper's Bazaar UK advocating for a law requiring new moms to breastfeed.
"Some people [in the U.S.] think they don't have to breastfeed, and I think, 'Are you going to give chemical food to your child, when they are so little?'" Bündchen said. "There should be a worldwide law, in my opinion, that mothers should breast feed their babies for six months."
As soon as the quotes were released, critics slammed Bündchen for failing to consider women who are unable to breastfeed for any number of reasons
What is Bündchen, who gave birth to her and football star hubby Tom Brady's son Benjamin Rein in December, saying today? Read on to find out…