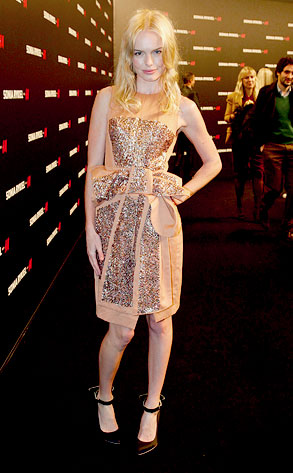 Eric Ryan/Getty Images
Hate to alarm you, but seeing as Kate Bosworth doesn't go anywhere these days without her drool-worthy True Blood BF Alexander Skarsgård, we wonder where the stud was earlier this week when K.B. was spotted solo at West Hollywood's Soho House.
Probably off doing whatever naughty things those sexy Swedes do when their honeys aren't around, we're sure.
But who was taking A.Skars' spot at the dinner table then?