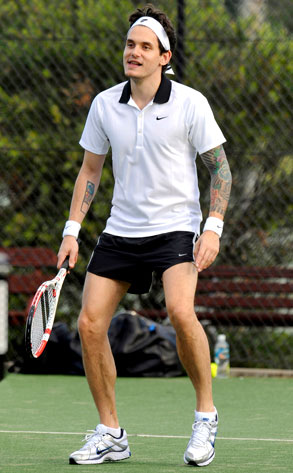 Scope Australia, PacificCoastNews.com
John Mayer hasn't been getting much (or any, really) good press of late. With the "sexual napalm" career bomb and everyone and their country-loving cousin worrying whether the dude is or isn't tainting T.Swift, J.M. has been known more for his sleaze than his songs.
But when we reported that one of H'wood's biggest man whores was working on a complete image overhaul—choosing work over women and being press shy over public a-hole—we did not expect this.
So what do you think—is Mayer still do-able all country-clubbed out?