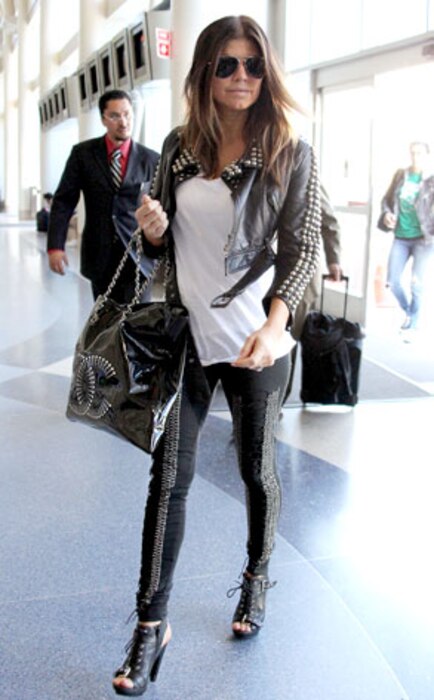 Fergie is one of the most underappreciated fashionistas these days; it's really time somebody said it. The chick knows she has a sick body and isn't afraid to flaunt her humps—you know she's never met a cat suit she doesn't like.
But offstage, the Black Eyed Peas babe still knows how to look so damn cool that we have to wonder how long it takes her to get ready for little outings, like heading to the airport (hardly the chicest place to be).
Take this pap pic, where the diva struts her mile-high style...