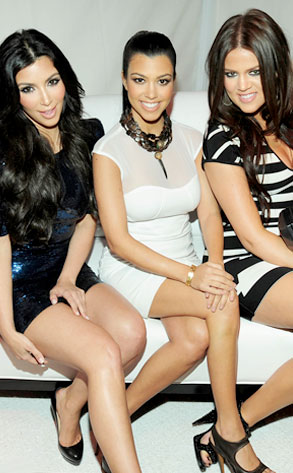 Albert Michael/startraksphoto.com
Kim, Khloé and Kourtney Kardashian are adding "bikini designer" to their résumés.
Last night, the sisters hosted the grand opening of BeachBunny swimwear in L.A. to talk about their designs and how they're getting beach-ready.
Kim's cutting carbs and sweets for swimsuit season.
Asked which guy has the best beach body, Kim couldn't think of an answer. "I don't know, but if you find one, tell me!" the newly single sister said.
But Kourtney immediately had a boy in mind...