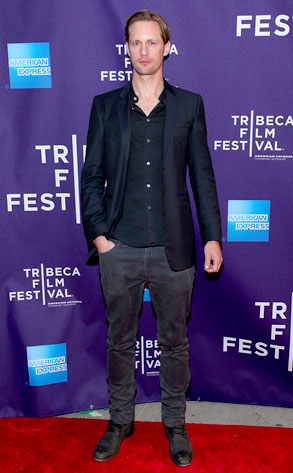 Mike Coppola/Getty Images
Dear True Blood writers: Can we have vampires be allergic to their clothes this season?
As if Alexander Skarsgård couldn't get any sexier, the hunky Swede spoke with People magazine recently and dished just how comfortable he is with his sexuality.
"I'm not a prude at all," Skarsgård tells the mag regarding his risqué scenes while filming TB. "I shot a very, very graphic scene two days ago with a man. I am from Sweden, and it's different there. If it makes sense, I'll just do it. And to me, so far, it's made sense every single time I've got naked or made out on the show."
So what is Skars trying to tell us, exactly?