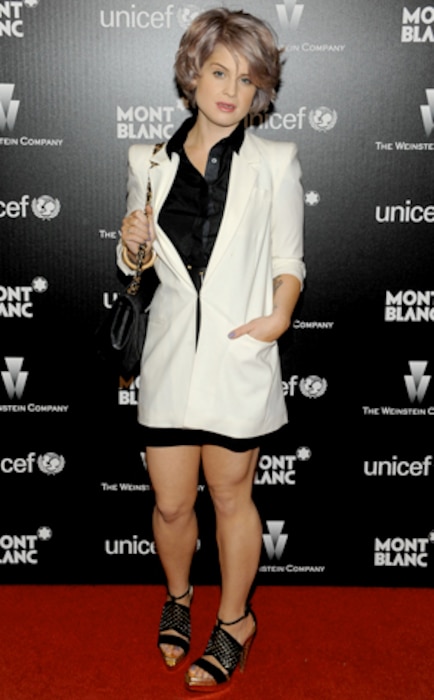 Jamie McCarthy/Getty Images
"I don't think there's a fine line. You're either a skank or you're not. It's just the way it is."
—The lately lovely Kelly Osbourne, when we ran into her last night at US Weekly's Hot Hollywood Style Party at The W Hotel
We asked Osbourne where she draws the line between what's sexy and what's just plain skanky. According to Ms. O., if you fall more on the slutty side, then anything you do or wear is skanky. End of debate.
Hey, not sure we have any arguments here!
Although we think some babes can still pull off skank and manage to be sexy, just the same. Take Pam Anderson on Dancing With The Stars! We all know she might be a bit ho-ish, but that doesn't mean we don't heart watching her shake it on the tube. But don't think for a sec Kelly, the Dancing alum, is falling under Pam's skin spell.
"I'm rooting for my girl Niecy Nash all the way," she told us.