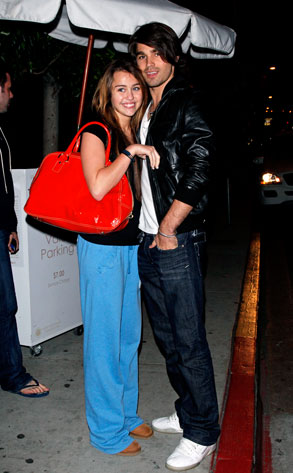 INFphoto.com
We're so stupidly smitten by 17-year-old Miley Cyrus and her ahead-of-time ways that we can never pass up an opportunity to chat with one of M's past romantic conquests.
Voila! Justin Gaston!
We know, don't be too jealous, we got to spend some exclusive quality time with the singer-slash-model, looking all shaggy and doable, all casual-like.
Yep, we ran into Cyrus' ex beau at Us Weekly's Hot Hollywood Style Party, and we simply had to check in on whether how well he's nursed his achy breaky heart—and what he really took away from dating M.C. (hint: he's ready for someone older)...