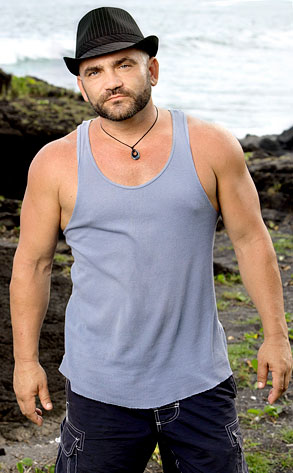 Monty Brinton/CBS
There will be no immunity for Russell Hantz this time.
The Survivor: Samoa runner-up and current mastermind of Survivor: Heroes vs. Villains was arrested for battery in Lafayette, La., while in town attending the Festival International de Louisiane, an annual gathering celebrating local French-Afro-Caribbean culture.
Can you say ragin' Cajun?