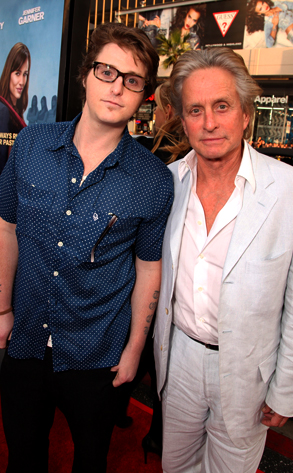 Eric Charbonneau/Le Studio/Getty Images
Can Michael Douglas' semi-mea culpa help save his son?
The Oscar winner has joined family members in writing a letter to a federal judge asking for leniency for son Cameron in advance of today's sentencing in his drug case.
In a five-page letter, the elder Douglas writes it was his family's fame and long legacy of drug and alcohol abuse that was at least partly responsible for putting Cameron on the wrong path.
"He is an adult and responsible for his own actions," Douglas said in the handwritten missive. "We do know, however, that genes, family and peer pressure are a strong influence on a substance abuser."
Not to mention a certain enabler called showbiz.