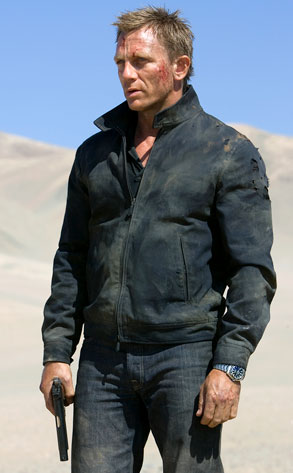 Sony Pictures
The economy has managed to do what dozens of nefarious villains with lasers and deadly sea animals could never accomplish: kill James Bond.
MGM announced Monday that the 23rd 007 film is nothing but a pipe dream right now, thanks to the studio's shaky financial situation.
"Due to the continuing uncertainty surrounding the future of MGM and the failure to close a sale of the studio, we have suspended development on Bond 23 indefinitely," Casino Royale and Quantum of Solace producers Michael G. Wilson and Barbara Broccoli said in a joint statement. "We do not know when development will resume and do not have a date for the release of Bond 23."
So unless another studio steps in (which is very likely, considering this is James Bond, after all), it's time to look forward to Daniel Craig as Red Rackham in The Adventures of Tintin.