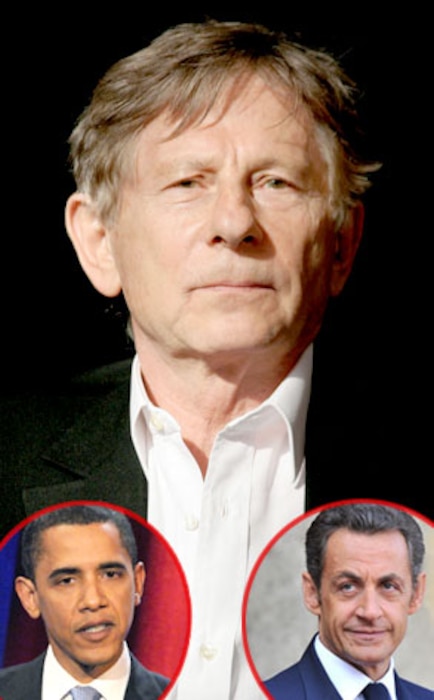 Anita Bugge/Getty Images; ABC/Donna Svennevik; Pascal Le Segretain/Getty Images
Why would Roman Polanski want to come back to the United States when he's apparently the boss of France?
Not needing any ghostwriter, the aging fugitive penned a letter to President Barack Obama asking for leniency in his 32-year-old child-sex case, and somehow got French President Nicolas Sarkozy to hand-deliver it to our commander-in-chief last week, the Daily Beast reports.
According to a short item in the French paper L'Express, Polanski stated in his bold communiqué that he felt the 47 days he spent behind bars in California in 1977 when he was first busted for having sex with a 13-year-old girl, plus the two months he spent in a Swiss jail last year, should suffice as punishment.
A spokesman for Obama's press office had not heard of any such letter as of Monday afternoon. Polanski's attorney declined to comment.