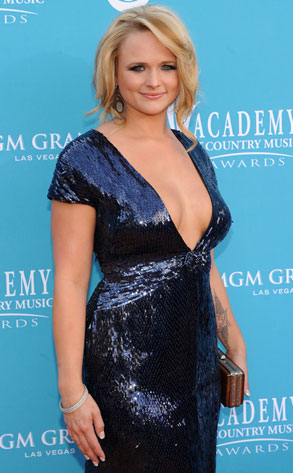 Rick Diamond/Getty Images
When host Reba McEntire kicked off the Academy of Country Music Awards on CBS Sunday night by shouting, "Are y'all ready to party," she wasn't kidding.
She wasted no time introducing the first performance of the evening, and then she wasted even less time ignoring the genre's close relationship to the biggest stories in entertainment these days.
"I'd like to thank Tiger Woods and Jesse James for inspiring us all," she said. Later she noted that the show was going green—all paper used for the show was "made from recycled Larry King divorce papers."
Of course, what's a party without a few awards being handed out—largely to Carrie Underwood and triple-takers Lady Antebellum and Miranda Lambert—a little water, a Taylor Swift tune and a Kanye moment...