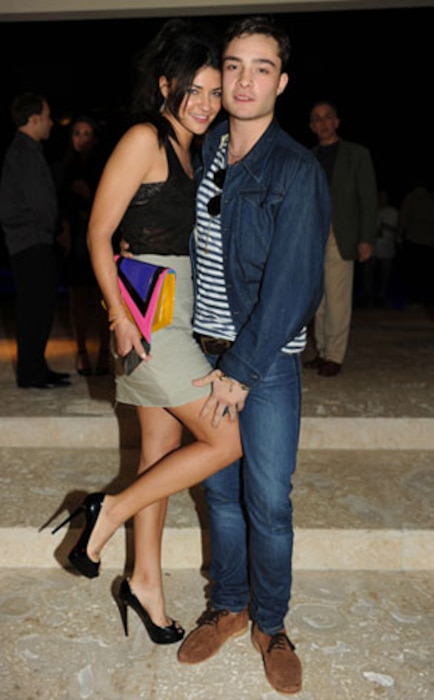 Seth Browarnik/startraksphoto.com
Dear Ted:
With the recent breakup between Gossip Girl couple Ed Westwick and Jessica Szohr, have either of them ever been a B.V.? Apparently Jessica's been getting around behind Ed's back. So if she was really hooking up with all these people, there's no way it could have gone unnoticed, right?
—Kel
Dear XOXO:
There's plenty the G.G. cast does that flies under the radar, trust. And while the antics of these two may have come to light of late, it's the real dirty stuff that stays under wraps—you know, the B.V.-worthy stuff. At least one of the Gossip gals or dudes has their own skanky vice, but which sexy star is it?
Dear Ted:
So, is Nevis Divine Jude Law? Am I in the right ballpark, at least?
—BB
Dear Divine Intervention:
Not quite, but Jude Law and Nev definitely share at least one significant quality.
Dear Ted:
Isn't it unfair that just because Angelina Jolie brings her kids on the balcony every morning, everyone assumes it's a publicity stunt? Maybe her kids just want to go on the balcony! Shouldn't she bring them? Or tell them they can't do anything because there are paps outside? While we're on that subject, the Beckhams used to have their children's faces blocked in magazines. How did they do that and why doesn't everyone do it? I sure would.
—Ailish