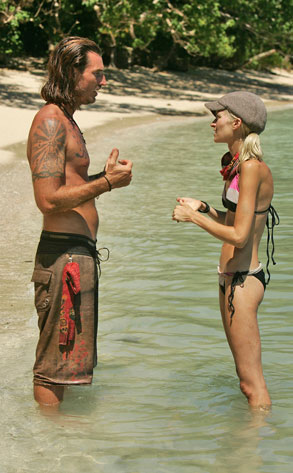 Robert Voets/CBS
Has someone hit the toggle key on Survivor?
First, one of the game's most crafty competitors makes a historically stupid move. Then in our exclusive chat today with the latest eliminee, the famously snarky misanthrope surprises us with her chirpy charm.
Read on to hear what Little Miss Sunshine said about life in opposite-land—and getting cozy with the Dragonslayer.