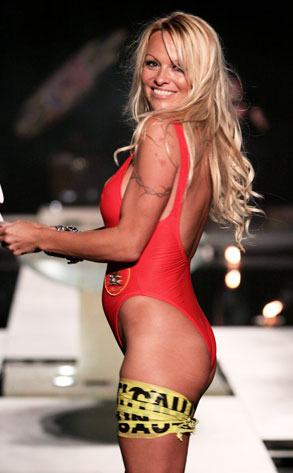 John Parra/Getty Images
A romantic rumba will only get you so far.
Unfortunately, the government doesn't really care that Pamela Anderson scored a 47 on last night's Dancing With the Stars. She still needs to pay her taxes.
The former Baywatch babe is in the red for more than $493,000 in personal income taxes, according to an annual list of 250 delinquents with at least six-digit liens released yesterday by the California Franchise Tax Board.
Her attorney has yet to comment on the case, but that's not the leggy lady's only legal drama these days.