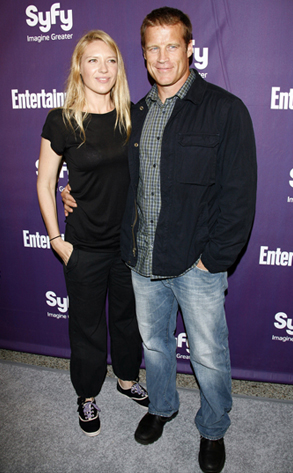 Jean Baptiste Lacroix/Getty Images
Well, that didn't last long.
After tying the knot in a hush-hush ceremony in late 2008, former Fringe costars Anna Torv and Mark Valley have split in even quieter fashion, confirms People.
No word on what went wrong between the seemingly happy twosome, who reportedly went their separate ways a few months ago. Both have, however, kept busy shooting their respective Fox series, which film in Vancouver.
Mark's bodyguard dramedy Human Target wraps its first season this Wednesday, and Anna's Fringe is wrapping up its second year with a third on the way.