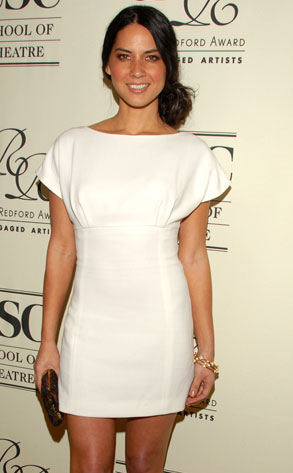 Mark Sullivan/Getty Images
Olivia Munn's got a lot on her plate these days. And we're not talking ex Chris Pine.
Along with her cohosting duties on Attack of the Show, the G4 hottie has a cameo in Iron Man 2, hitting theaters May 7, a collection of short stories on the way and a television pilot she's about to start shooting.
But Munn took time out of her busy schedule just before she was due to appear as a guest on Late Night With Jimmy Fallon to talk to E! News about working with Robert Downey Jr., what she's searching for in a guy after breaking up with Star Trek's Chris Pine and a certain Axe she has to grind.
A self-described "geek to the core," the model-turned-thesp said she jumped at the chance to test her improv mettle in Marvel's highly anticipated sequel opposite stars Robert Downey Jr. and Don Cheadle...