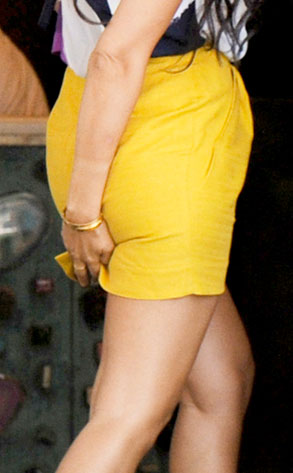 INFdaily.com
It looks like this reality star is trying to adjust her underwear, but she says that's not the situation.
"My microphone fell out of my skirt while I was filming and I was catching it!" the new mom wrote about the photo. "Haha! I swear I'm not picking a wedgie! LOL."
She was shooting scenes for the second season of her reality show when the microphone malfunction occurred.
Think you know who's not picking a wedgie? Find out after the jump...