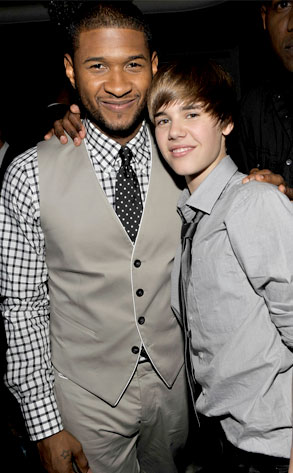 Charley Gallay/Getty Images
The student surpasses the teacher? Not so fast, grasshopper.
Usher went head to head with his oh so cute and talented (or, depending on your point of view, annoying and disposable) protégé Justin Bieber. And would you look at who won? The old dog has some fight in him yet!
While Bieber's My World 2.0 slipped to the second spot on the Billboard charts with a nonetheless hefty 291,000 copies sold—more albums, in fact, than his chart-topping debut last week, which, in these illegal download times, is quite the feat.
But it was Usher, thanks to his American Idol-abetted publicity blitz, whose Raymond v. Raymond sold 329,000, giving him his third straight No. 1.
No hard feelings, though, right, Justin?