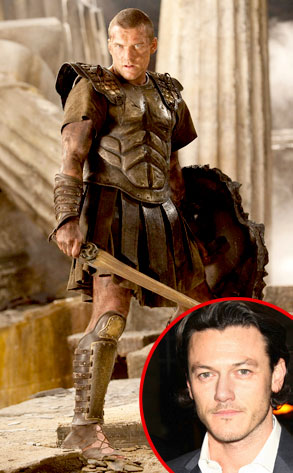 Warner Bros. Entertainment; Dave Hogan/Getty Images
Clash of the Titans is a certified hit, but making it was no toga party.
"The gods are not like the gods you expect," says Luke Evans, who plays Apollo in the 3-D remake of the 1981 film of the same name. "There's not a toga in sight."
Instead, Sam Worthington and company wore custom-fitted armor. And not just any armor…