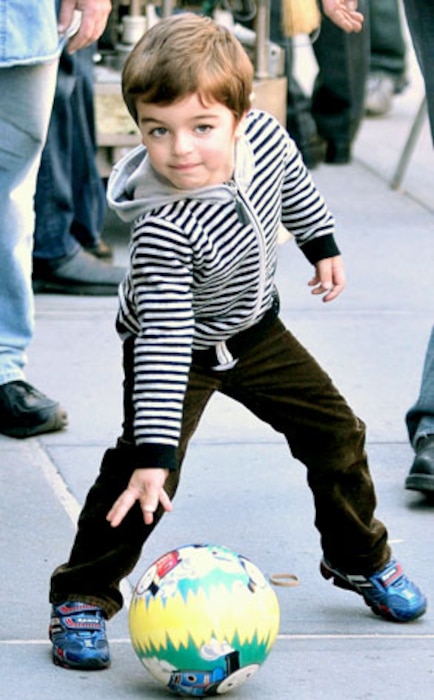 Girlie/Fame Pictures
Somebody was clearly having a ball when he stopped by the New York City set of his mom's show on Thursday.
Fortunately, there's no law against that.
Which is a good thing considering how happy both he and a certain actress were when the two of them actually got to spend some time together in between scenes.
So who is it?