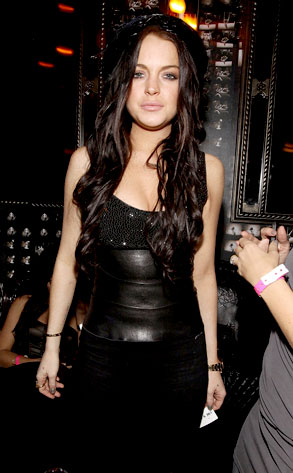 Courtesy: Chris Polk / Getty Images
Family squabbles definitely belong on Twitter, don't you think?
If you thought Lindsay Lohan's tweets from early this morning were fabulously nasty, get a load of dear old dad's text message response she felt the need to share.
"My father just sent me this as I was leaving my gym: 'I told you to stop Linds this is the last time and take down the tweet about me HURTING MOM. U will be getting a call from SOMEBODY today to end you,'" she writes, referring to him earlier as her "ex-father."
Not surprisingly, Michael Lohan was none too pleased.
"I never ever said that. I have it on my text (it is date and time stamped)! what is wrong with U?OOOPS!I already l know that," he snaps in a direct tweet. That's not all...