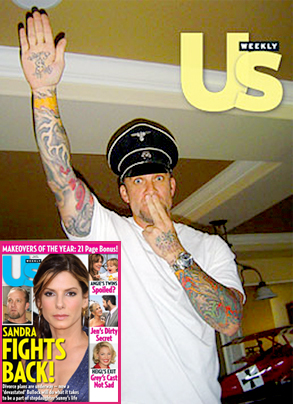 Us Magazine
If only that photo of Jesse James mid-heil salute had been released just one day later, then his lawyer could at least have attempted to pass it off as an April Fools' Day prank gone awry.
Instead, he's left trying to salvage what's left of his client's reputation by making a just-as-unconvincing scapegoat of James' Jewish godfather, and telling anyone who'll listen (in this case, CNN) that James couldn't possibly be a neo-Nazi because he spent a month on a kibbutz in Israel.
If only he'd told us James' favorite film was Schindler's List, he would have had completed the PR spin trifecta.