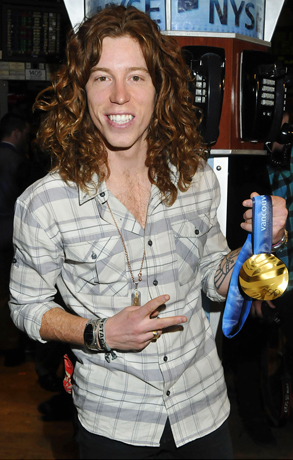 Eugene Gologursky/Getty Images
Shaun White has no problem risking life and limb doing some of his crazy-ass snowboarding stunts, but hitting the dance floor to tango or waltz?
Forget about it!
The Olympic gold medalist tells me he has been invited to compete on Dancing With the Stars, but he's no Apolo Ohno or Evan Lysacek...