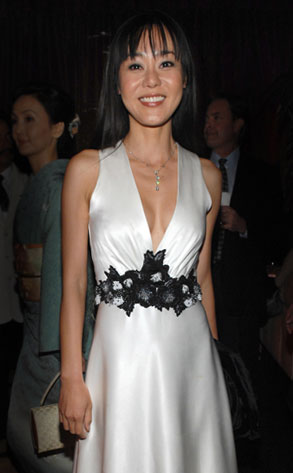 John Sciulli/Getty Images
"Yes, it's true. She did get married this weekend."
This is what a rep for Yunjin Kim tells us of rumors circling that the Lost actress got married in Hawaii yesterday to her boyfriend, Jeong Hyeok Park. The two have known each other since 2002, when he became her manager.
Turns out this wedding is interesting timing, given what's happening with Lost right now: