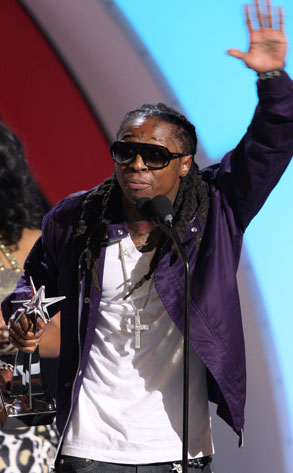 John Shearer/Getty Images
A month after sentencing in his illegal weapons case was postponed for the mother of all root canals, and a week after an accidental courthouse fire did likewise, Lil Wayne was formally taken into custody Monday to begin his one-year stint at Rikers Island.
The Grammy-winning hip-hopster, who declined to address the court before he was led out in handcuffs, could get out in as early as eight months if he manages to behave himself.
So what will life be like behind bars for Weezy, and will he be getting any special favors?