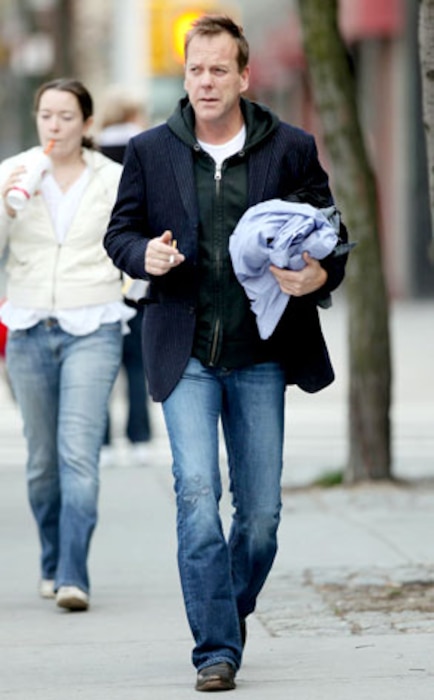 SANTIAGO BAEZ/ Ramey Photo
Much like 24's perpetually lovelorn Jack Bauer, Kiefer Sutherland will have to leave the Valentine's romance for another day.
20th Century Fox Studios has halted production on the hit series after the actor suffered a ruptured cyst earlier in the week, a 24 rep confirms to E! News.
Sutherland is scheduled to undergo minor surgery related to the ailment, but is not expected to be out long, as 24 is set to resume filming in just a few days.